Nutrition Facts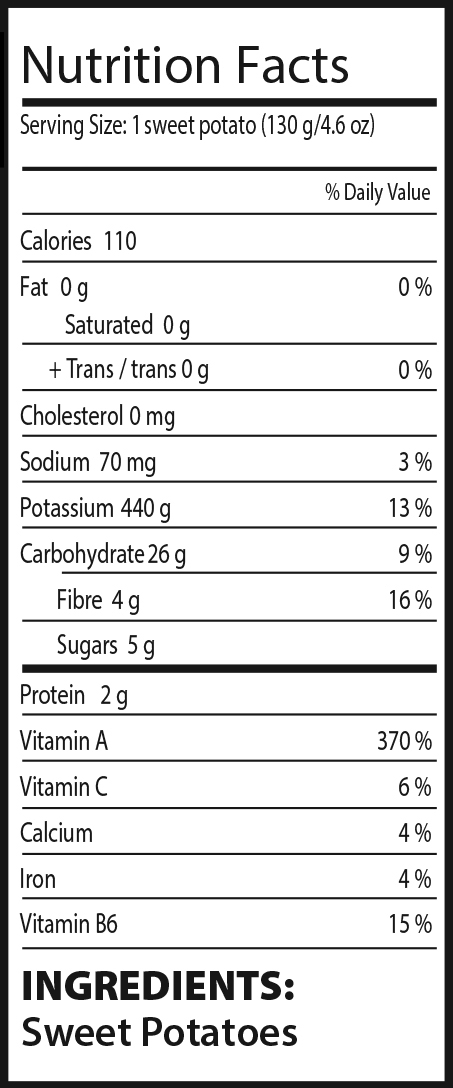 Related
Single Sweets
Our Single Sweets are thoroughly washed, cleaned and ready to microwave for you to eat and enjoy! Designed to accommodate the individual on the go, our microwaveable sweet potato is nutritious, earthy, and delicious, these singles can complement any dish throughout the day or offer a snack in itself. 
Nutritious Superfood
Good source of Vitamin A
Triple washed
Does not contain additives, preservatives or chemicals.
Where to Buy
Cooking Instructions:
Do not puncture holes or remove film. Microwave on high for 5-8 minutes or until tender.
---
Recipes